James's paintings have made him many new and high profile friends, none less than Ronnie Wood. James is a huge fan of Ronnie's art and Ronnie owns paintings by James.
.
James and Liam Gallagher waiting for the Eurostar back to London after Oasis played Paris Bercy stadium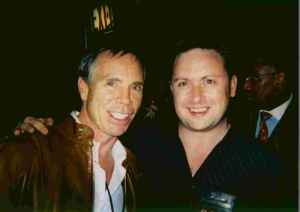 Tommy Hilfiger and James first met at dinner after one of Ronnie Wood's exhibitions. They are seen here backstage in New York.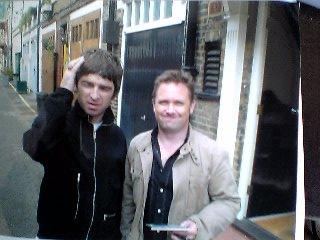 Another great example of James's gurning technique as him and Noel talk about the best way to be rid of nits.