Emma Bunton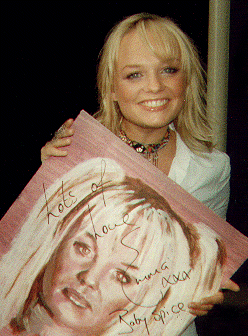 Emma signed this in London "lots of love Emma Baby Spice"
Liam Gallgher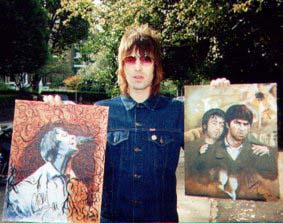 Liam signed both of these paintings in St John's Wood London in 1999
Liam Gallagher Oasis frontman signed these two paintings at his home in 1999 just before a band rehearsal.
Liam Gallagher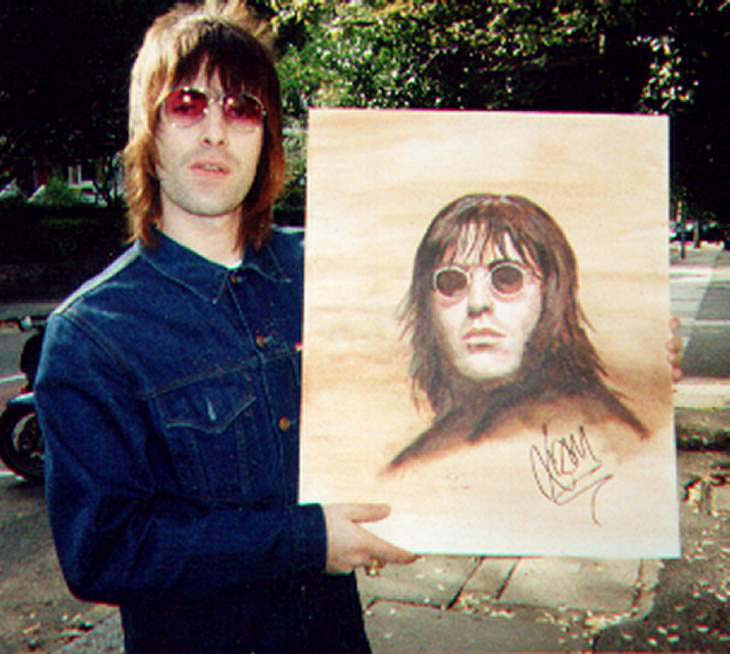 Signed by Liam in 1999
Another painting signed by Liam at his home in 1999 this painting is now owned by Oasis' security company
Noel Gallagher OASIS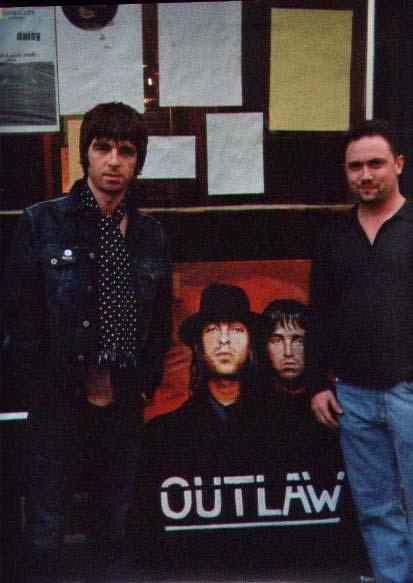 Noel and James in Paris in 2000
While promoting the "Standing on the shoulder of Giants" album James met Liam and Noel while they recorded a radio interview. Both Liam and Noel have signed this painting.
OASIS Noel Gallagher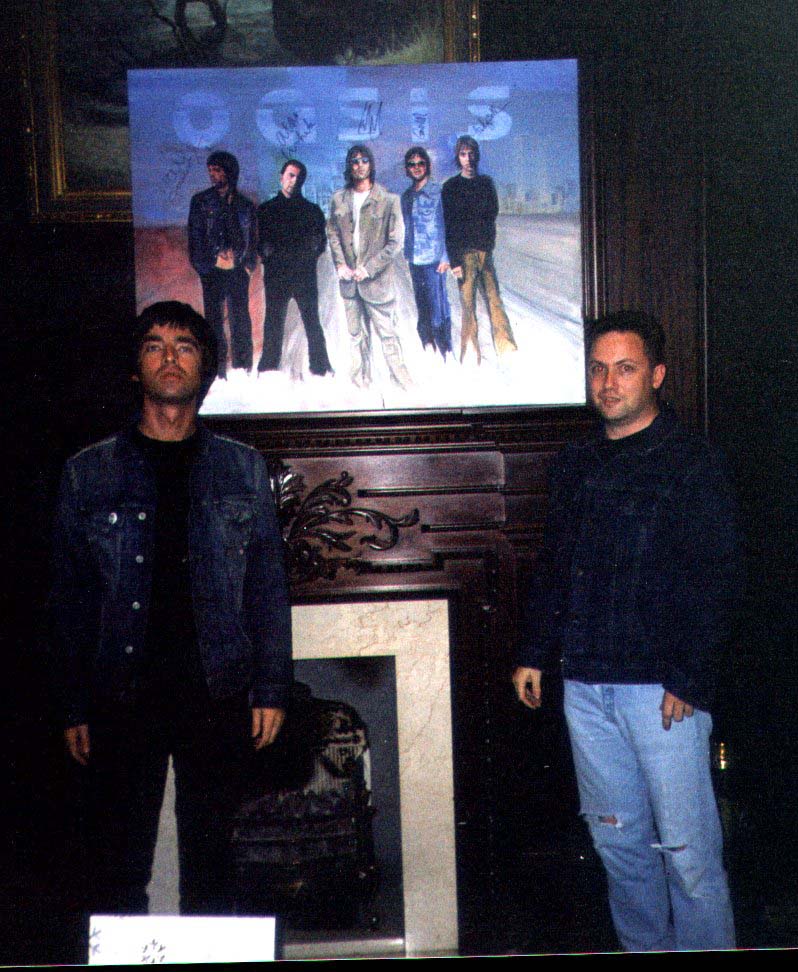 This painting has been signed by all of Oasis
Noel and James met in the foyer of a Leeds Hotel. Noel swept the mantelpeice clear so that he could put the painting there (much to the annoyance of the hotel security).
Liam Gallgher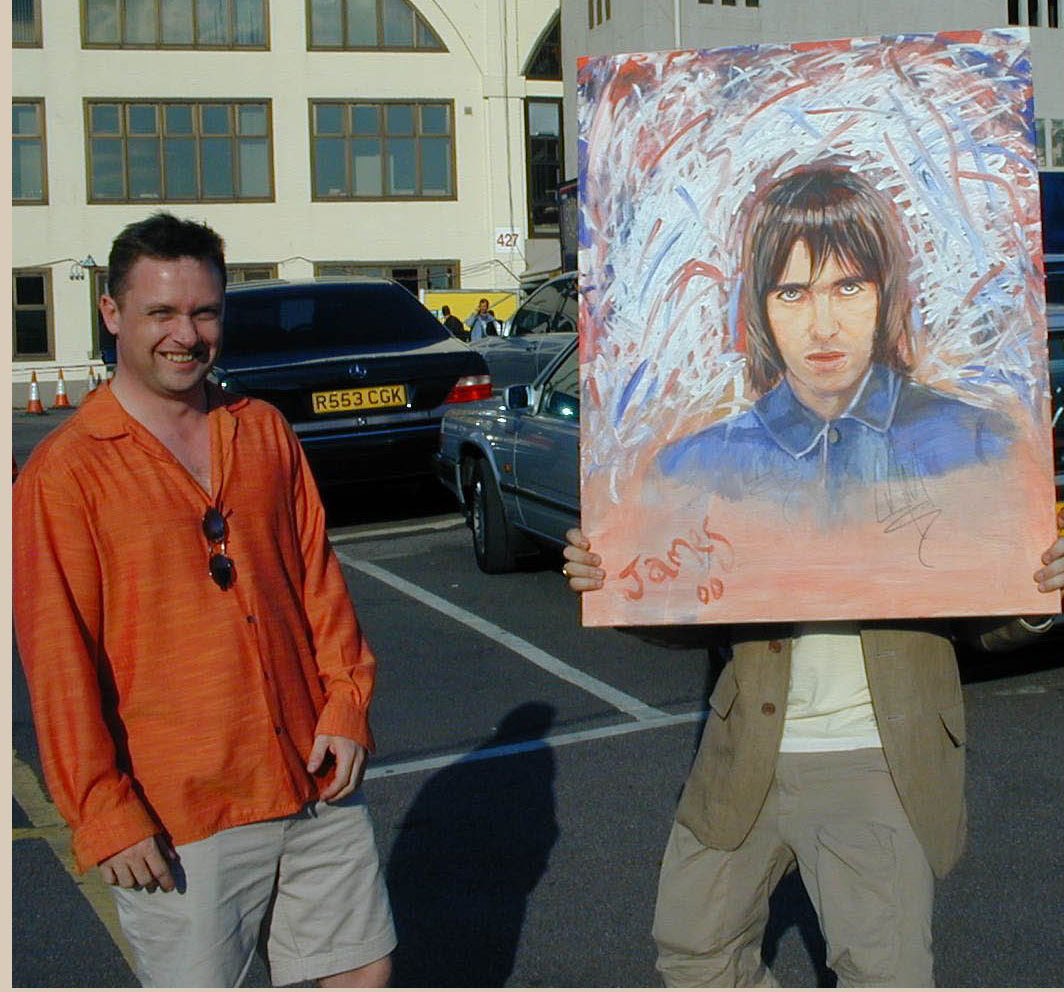 The Our Kid painting which Liam has signed
When Oasis performed the last Wembley Stadium concerts James went along to reheaqrsals the shot here of Liam playing with the painting was featured in the Oasis DVD he eventually hit James over the head with it!