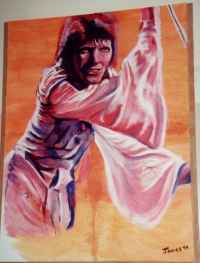 Acrylic on Canvas made of 4 panels 36"x30" signed by David Bowie after David and james met in Hammersmith London
.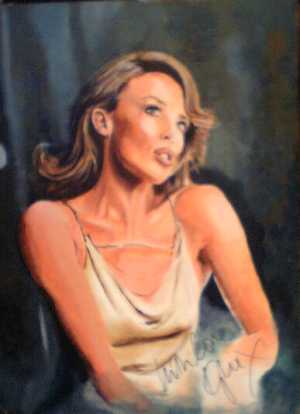 Acrylic on Canvas signed "With Love Kylie x" by Kylie Minogue in London
Acrylic on Canvas signed "I will be your Hero Enrique" by Enrique Iglesias in London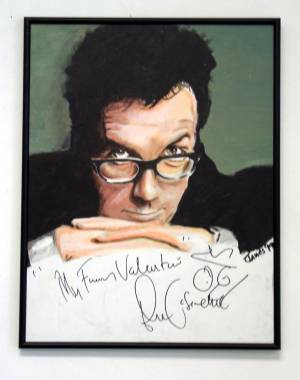 Elvis Costello has signed this painting "my funny valentine" and signed it this was at their second meeting in West london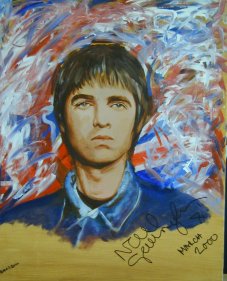 Noel signed this painting in Paris the same day as the Outlaw painting was signed. It has been one of the most popular prints james has produced. Acrylic on canvas.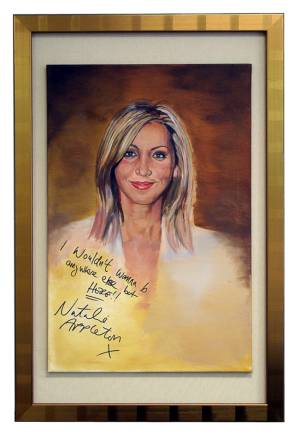 Natalie Appleton of AllSaints and Appleton signed this canvas when we met on a photoshoot she was doing for the Daily Mirror.
She has put "I wouldn't wanna be anywhere else but here"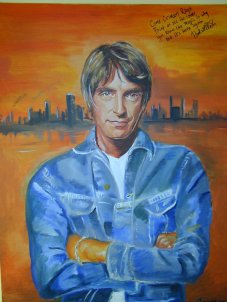 Paul Weller critically aclaimed solo artist and formen Jam frontman has signed this painting withn lyrics.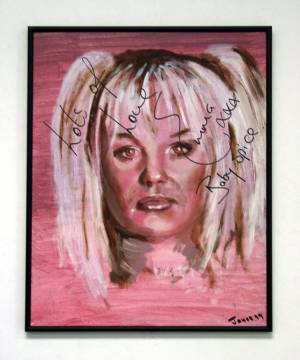 Emma and James met in London and she signed this canvas Lots of Love Emma xxx baby spice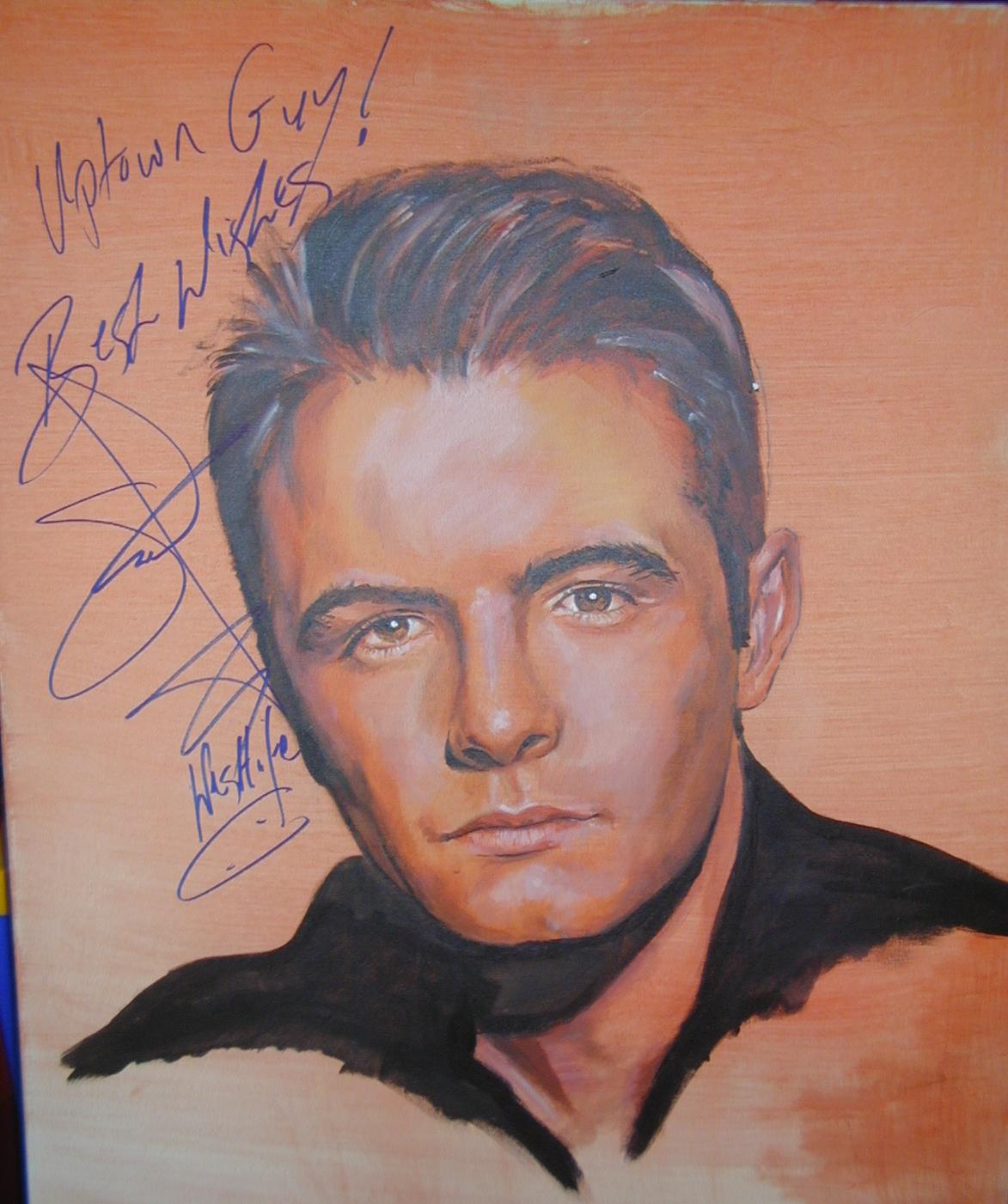 James couldn't get to the meeting for this signature so his mate Lawson kindly got Shane from Westlife to sign this "uptown guy"